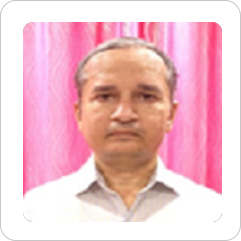 Shri. Mohan G. Sonar
Chief (Addl.Charge),
Rental Housing Division
Rental Housing Scheme
In view of the Government's Housing policy, 2007, the Government of Maharashtra has initiated Rental Housing Scheme with participation of private sector in the year 2008. GoM has appointed MMRDA as the Project Implementation Agency for the Rental Housing Scheme. There is a provision in the Government Notification to allow additional Floor Space Index (FSI) to the developers and get free houses admeasuring the carpet area of 160/320 Sq. ft along with appurtenant land from the developers. Tenements generated from this scheme will be allotted to eligible persons. Except Navi Mumbai Municipal Corporation and Matheran Council, MMRDA is implementing Rental Housing Scheme in entire Mumbai Metropolitan Region from 2008.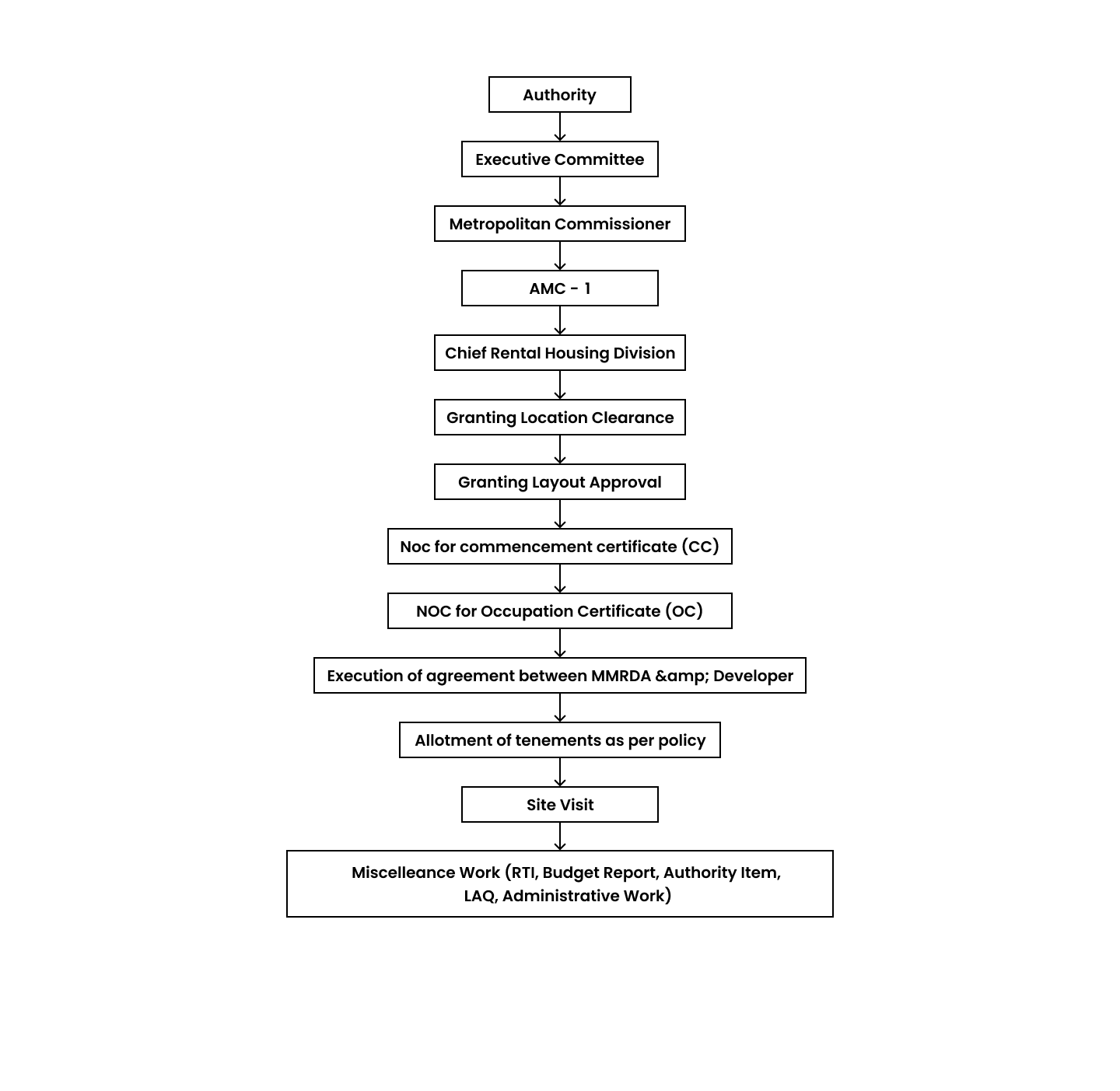 Present Status of Rental Housing Scheme.
MMRDA has granted Location Clearance to 44 Rental Housing proposals generating about 38,043 RHUs (of 320 Sq.ft. carpet area) .
Out of which as per Government directives, MMRDA has handed over 4,774 residential units to TMC and 1,750 RHU to MBMC.
In U1, U2 area of MMR 1,438 Units are reserved for Mill worker and around 4,938 Units are made available to them.
Also, 772 (160 Sq. Ft. Carpet area 661 & 320 Sq. Ft. area 111) Shops are expected to be generated.
Allotment Policy for Rental housing residential tenements:
As per Govt. directives dated 22nd August 2013, about 50% of the RHUs generated from ULB areas are to be utilized for Transit Accommodation and as per Govt. directives dated 21st February 2014, and 25th May 2017 about 50% of RHUs generated from U-1, U-2 areas of MMR are to be earmarked for allotment on ownership basis to the Mill workers
As decided in the 149th meeting of the Authority held on 07th July 2020 and as per the approval granted by Govt. vide letter dated 24th December 2020, the revised policy for allotment of tenements from the remaining 50% RHUs in ULB & U-1 & U-2 areas is as follows:
3% Tenements reserved for class 3 and class 4 employees of MMRDA to be allotted on ownership basis.
97% Tenements reserved for MMRDA's PAP as decided by the Authority on priority basis or PAP's of other Urban Local bodies or as directed by the govt. for other PAP's.
As per the policy of allotment of shops finalised by MMRDA in its 134th Authority meeting held on 27th June, 2014, the shops generated from Rental Housing Scheme are either to be utilized by MMRDA for its PAPs, as required or to be handed over to the Urban Local Bodies located within their jurisdiction as per the rates quoted in ASR, if requested. While the balance shops to be sold in open market by tendering.
Since August, 2014, the Government has replaced the 'Rental Housing Scheme' with the 'Affordable Housing Scheme' in the Municipal areas and has discontinued the rental Housing Scheme in the non-municipal areas of MMR.
To grant revised Location Clearance and Layout approval to eligible RH proposals
To execute agreements with RH proponents.
To facilitate taking over and allotment of tenements under RHS.
To coordinate with Engineering Division for monitoring the construction of Rental Housing Units (RHUs).
To facilitate external infrastructure development in non-municipal areas.