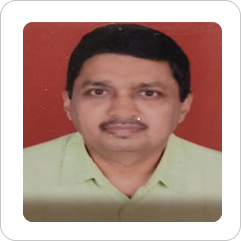 Shri.Uddhav Ghuge
Chief
Social Development Cell
The Social Development Cell (SDC) undertakes the task of Rehabilitation and Resettlement of Project Affected Persons thereby meeting the most essential pre-requisite of making vacant land available for execution of ambitious infrastructure projects of MMRDA and also undertakes activities for supporting related social aspects. The major tasks carried out by SDC are as follows:
Rehabilitation and Resettlement (R&R) of residential and non-residential Project Affected Persons (PAPs) including those from host community, relocation of community assets and allotment of Social Amenities to PAP organisations
Acquisition of land required for various infrastructure projects
Co-ordinating with the project execution division of MMRDA for clearance of project sites
Post-resettlement activities for organising PAPs into Co-operative Housing Societies (CHSs) and Associations of CHSs and for promoting management of their common assets by PAPs and their organisations
Co-ordinating with the Engineering division of the MMRDA for planning and implementation of one-time building repairs and on-site infrastructure up-gradation plans as per exit plan.
Co-ordinating with the SRA Cell of MMRDA in procurement of stock of tenements and with the Land and Estate Cell in Estate Management functions
Organisation and support to Livelihood activities of the PAPs, particularly for vulnerable households and providing support for activities in the fields of Health and Education facilities in R&R Colonies
Carrying out of PAP Surveys, Social Impact Assessment Studies and Evaluation of R&R
Allotment of tenements to other organisations for R&R of PAPs of their projects
The tasks of SDC are thus complimentary to the planning and implementation of projects and tasks undertaken by other divisions of MMRDA.