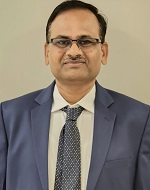 Shri. Basavaraj M.Bhadragond
Director (Projects) Metro, Metro - PIU
Shri. Pramod Ahuja
Director (Works) Metro, Metro - PIU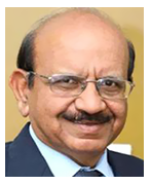 Shri. Sushil Chandra
Director (System) Metro, Metro- PIU
The existing suburban rail system is under extreme pressure and role of the bus system is limited for providing feeder services to suburban railways. There are constraints to expand the road and rail network capacity. Many pockets in Island city & suburbs are not served by rail based mass transport system. Mumbai Metro Master Plan has been undertaken to provide a rail based mass transit facility to people residing in the areas that are not connected by existing Suburban Rail System so as to enable them to reach the stations within the distances of ½ to 1 km. Mumbai Metropolitan Region Development Authority (MMRDA) appointed M/s. Delhi Metro Rail Corporation (DMRC) (who was assisted by TATA Consultancy Services (TCS) and Indian Institute of Technology (IIT), Mumbai) in May, 2003 to prepare the Master Plan for Mumbai Metro and Detailed Project Report (DPR) for the priority corridors. The Master Plan for Mumbai Metro along with phased implementation was approved by the Authority of MMRDA, in its meeting, held on 28thMay, 2004. The Master Plan includes 9 corridors covering a length of 146.5 km, out of which 32.5 km is underground and rest elevated. A public hearing was conducted on 22ndJanuary, 2004 for opinions, suggestions and comments on the Master Plan.
While deciding the Metro Implementation strategy and preparing the DPRs, the Master Plan has been partly modified.
Metro PIU
List of Revised Master Plan corridors proposed for implementation is as below :
Sr. No.
Corridor
Length (Km)
Line 1

Versova-Andheri-Ghatkopar

11.40
Line 2A

Dahisar-D.N. Nagar

18.6
Line 2B

D. N. Nagar-Mandale

23.6
Line 3

Colaba-Bandra-SEEPZ (Andheri)

33.5
Line 4

Wadala-Ghatkopar-Mulund-Thane-Kasarwadavali

32.3
Line 4A

Kasarwadavali-Gaimukh

2.7
Line 5

Thane-Bhiwandi-Kalyan

24.9
Line 6

Swami Samarthnagar-Vikhroli

14.5
Line 7

Andheri (East)-Dahisar (East)

16.5
Line 8

Airport Metro(Chhatrapati Shivaji Maharaj International Airport -Navi Mumbai International Airport)

35
Line 9 & 7A

Dahisar(E)-Mira-Bhayander & Andheri(E)-Chhatrapati Shivaji Maharaj International Airport

13.5
Line 10

Gaimukh-Shivaji Chowk (Mira Road)

9.2
Line 11

Wadala-Chhatrapati Shivaji Maharaj Terminus(CSMT)

12.7
Line 12

Kalyan-Taloja

20.7
Line 13

Shivaji Chowk (Mira Road) - Virar

23
Line 14

Kanjurmarg-Badalapur

45
 
Total
337.1
The total length of Metro Corridors will be ~337 km and the aim is to complete most of these corridors by 2024-26. When all these metro lines are completed, the metro system will have ultimate capacity to carry about 100 lakh commuters daily,which is 1.3 times capacity of Suburban Railway system of Mumbai. With this, the Public Transport System capacity will get more than doubled giving relief for next four to five decades for traffic problems of Mumbai.
• Click here to view high resolution map of Mumbai Metro Master Plan
You can reach through email at -
With the view to implementing the Metro corridors in a time bound manner and to coordinate with various Central and State authorities, agencies, ADB, external funding agencies and DMRC, a dedicated Metro Project Implementation Unit (Metro PIU) has been set up in MMRDA.
The PIU will have several units covering various disciplines like Civil, Systems, Signalling and Telecommunication (S&T), Automatic Fare Collection (AFC), Land Acquisition, R&R, Administrative, Town Planning, PR and Finance.
The Metro corridors alignments are now available on Google Earth and linked to MCGM Website as part of "Ease of doing business" an initiative by MCGM, State and Central Governments.
Citizens and the developers / owners can access the alignment Maps on Google earth and seek NOC of MMRDA in case the properties are falling partly or fully in the influence areas of Metro corridors.
NOTE : To open above file's you require "Google Earth" in your system.